7D Turbo Ride – My Alternate Obsession?

A week ago, I found that the closest theater that carried the hydraulically controlled D-Box types of chairs was in Bayonne, New Jersey. This location is more than an hour drive from me. I was not happy about the long drive just to check on a unique kind of chair. I then discovered that the only movie being shown there (with the use of the chair) was Suicide Squad. The reviews have not been that good for this flick so I decided to give a closer theater (and type of seat) a try.

At the Palisades Mall, there is not one but two showplaces where you can experience what is called the 7D Turbo Ride. The first one I visited was on the second floor of the expansive mall.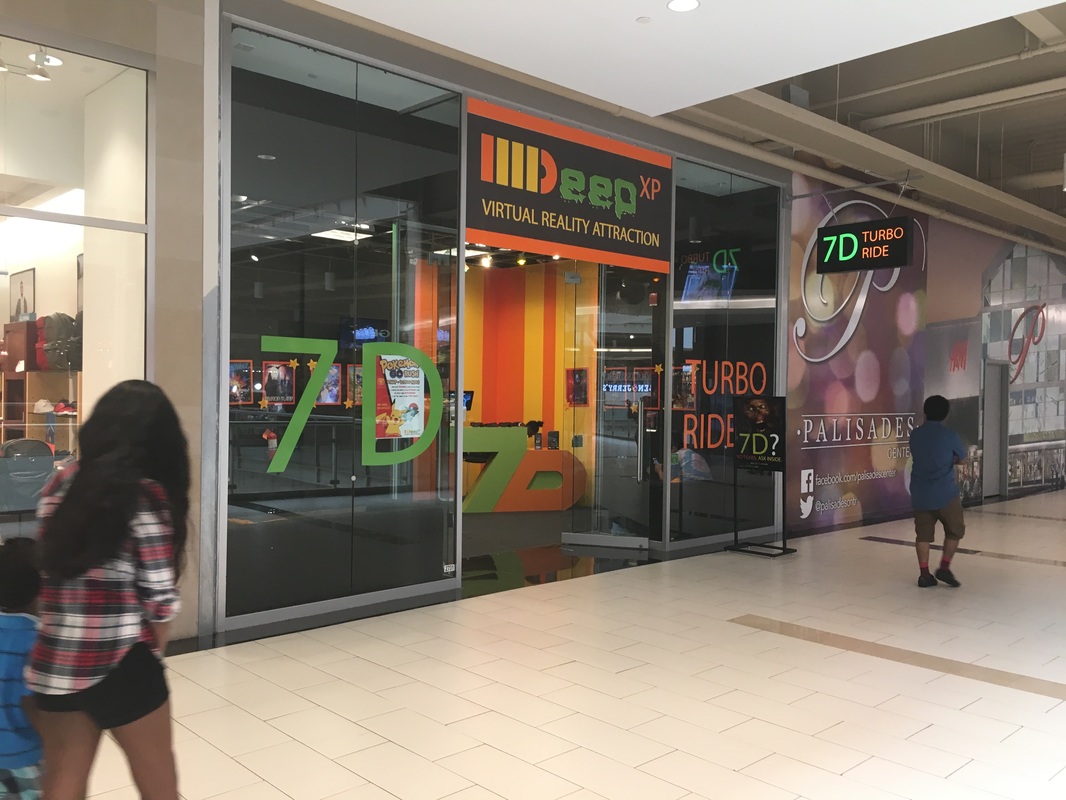 There were eight different features available which were no more than five-minutes long. I settled on Panic House because the attendant said this was the scariest. I picked up my 3-D glasses and was escorted into a theater that held only five seats. After a minor feeling of claustrophobia, I chose the center seat, which was fairly comfortable. I was then given instructions by the staff on what to expect and I was even asked to wear the attached seatbelt. Was the chair and I about to take off?

Overall, the hydraulics greatly added to walk through the haunted house and at times, I really felt as though I was moving forward. The entire row of seats moved in unison but I soon figured that sitting in one of the end seats would have provided a bumpier ride. The Panic Room had a few "Watch out, it's jumping out of the wall" moments but overall I was not impressed with the combined effect of the chair and screen 3-D. Considering the $15.00 charge, I'd have to give this "ride" 3 out of 5 stars.

Once I landed, I was curious to find out why there were two of these types of theaters in the same mall. I walked up to the fourth floor in order to see the other version.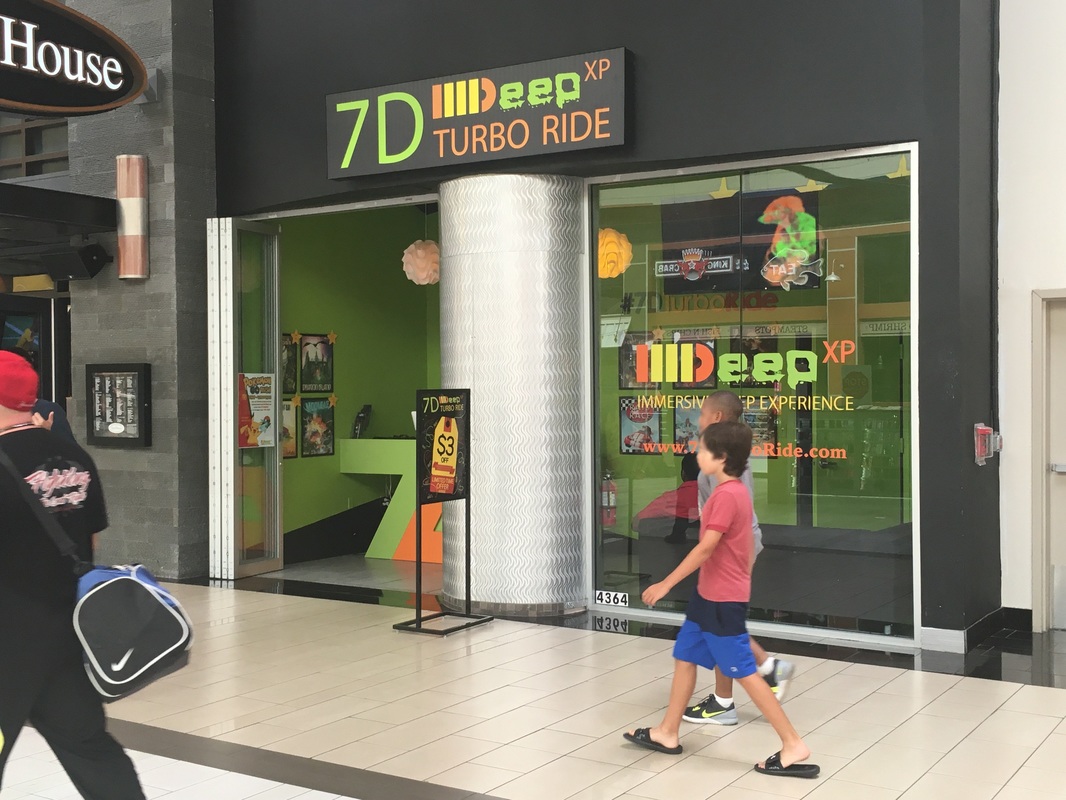 This time I choose the feature called Tomb of the Pharaoh. I was happy to hear that this movie would be about seven minutes long. Again, I was the only one in the theater. Again, the place was set up for small groups (seven persons at the most).

Once in the room, my first big problem was the seats. The chair-seat was extremely close to the floor. I had to lower myself to the floor in order to sit down on their special chair. There was no need for a seatbelt. As I sat with my legs outstretched, I could not figure out why the seats were configured so differently as compared to the previous room.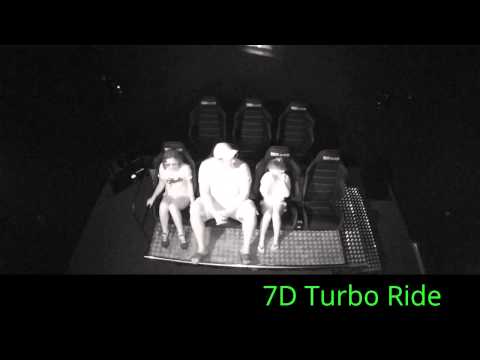 The second problem was that there was an issue with the 3-D effect coming from the projector. The moving images are set up so that your right eye gets a separate image than the left eye and once combined, that's what makes the 3-D effect. Half of the time, during the ride, the two images were not synchronized. Images that my right eye saw were getting stuck on the screen for ten seconds while my left eye saw continuous moving images. This kept happening all through the feature. To say the least, this became distracting and I was feeling continuously disoriented. After I climbed out of my chair, I told the attendant that I did not enjoy the movie and what my issues were. He offered to give me a full refund, which made me feel a bit better. Of course I accepted it.

If the groups you intend to take to the 7D Turbo Rides are children or teenagers looking for a laugh, these presentations might be good for a short and scary thrill. The majority of moviegoers would only feel teased and then dissatisfied because of the shortness of the features. In other words, I guess I will be taking that ride to Bayonne, New Jersey to check out the D-Box chairs. Hopefully, seeing a full-length movie with a hydraulic chair will be a more fulfilling experience.

To be continued…