Back To My Future

Through the four previous installments of my reflections of a theater seat involving my immersion in the movie experience, none compared to the one I'm about to describe. Back in 1999, my family took a trip to Universal Studios in Orlando, Florida in search of a relaxing and thrilling vacation. This is where I found my favorite attraction, which I will never forget. It was called Back To The Future – The Ride.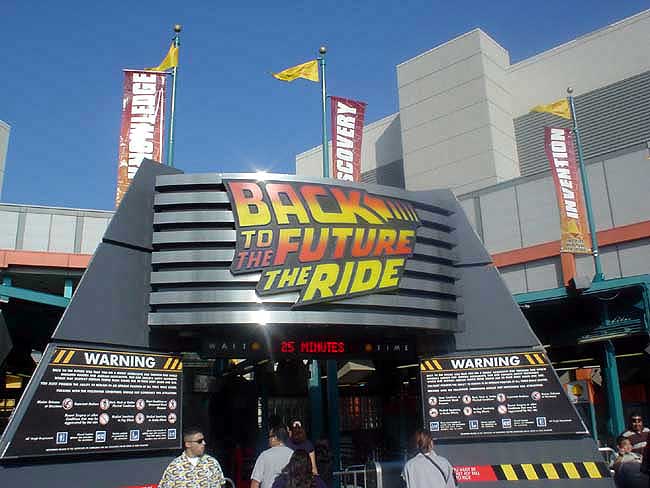 ​As we strolled through the entrance, an entertaining video introduction of a plot based on the Back To The Future theme, played out. My wife, the two girls and I finally walked into a room containing a usually wide vehicle. We were then instructed to sit in the front row of a stainless steel, eight seater DeLorean. As the safety bar closed across our laps, I noticed that a few feet from the front of the car was what appeared to be a garage door. I laughed to myself at how simplistic and corny this would be. The garage door was going to rise and a movie screen would be revealed. But as the lights dimmed, something entirely different occurred.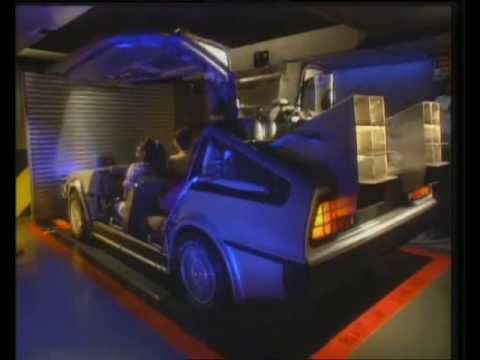 Suddenly, the entire vehicle rose high into the air until it moved into a position where we were swallowed up by a huge wrap around movie screen. There seemed to be other DeLoreans around us but because of the way the side windows were positioned, other cars were difficult to see. For the next 4-½ minutes the vehicle bobbed and weaved through time and space in perfect unison with the adventure that was being played out in front of us. This is how Wikipedia described what was really going on:
​
The ride was a motion simulator
with the DeLoreans located under a 70-foot (21.3–m) OMNIMAX Dome screen. Each of the 24 vehicles (12 per dome) was mounted on three pistons, allowing it to rise, fall and tilt, following the motion on the screen. The vehicles were arranged on three tiers and are staggered to prevent guest riders from seeing the other vehicles in the theater. The front section of the cars rose eight feet (2.4 m) out of the "garage" when "flying". The actual range of motion from the simulator base was about two feet (0.6 m) in any direction. The motion and the visual input from the screens images, as well as physical effects like wind, water and smoke, combined to make the guest riders feel as if they were in a high-speed pursuit.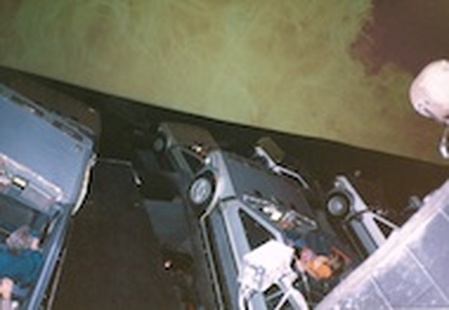 The ride was actually composed of two OMNIMAX Dome screens with vehicles arranged around them. The experience of both was identical, but the ride enjoyed a very reliable in-service record as a result.*
​
Through my travels, I'd never been more impressed than when I sat in this flight simulator (I mean movie chair). Unfortunately, my favorite attraction, Back To The Future – The Ride, no longer exists. It opened at the Orlando theme park on May 2, 1991 but sadly closed to the public on May 31, 2007. The ride is still available at the Disney theme park in Japan, if you'd like to take the trip. Hopefully, sometime in the future, a theater near me will have a similar remarkable experience.

Promo for Back To The Future - The Ride

​The entire experience:
Wikipedia credit:
​*https://en.wikipedia.org/wiki/Back_to_the_Future:_The_Ride