The Making of "Beyond the Castle on the Hill"
​Journal #1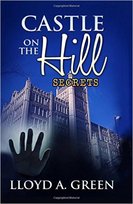 About a year ago, the constant reminiscing that I was doing about my old high school, slowly evolved into a sci-fi novella, which I titled ​​Castle on the Hill: Secrets. Prior to writing the story, I rolled up my sleeves and dove headlong into the school's history. (The process was so enjoyable, that I even built a website dedicated to the school and called it My Castle Treasures). Regardless of the fact that Castle on the Hill: Secrets was set in the year 2067, I made certain that the backstory was firmly rooted in fact so that the characters and situations could spring forth from real surroundings.
It was always my intention to write a sequel to the mysteries of the Dimensional Arts High School and the time has finally arrived for me to get serious about it. This time around, I've decided to share my creative processes, which is why I've started this weekly blog.

I've gone through a lot of variations but the best working title for the story, so far, is Beyond the Castle on the Hill. If anyone can suggest a better one, please let me know.

The new story begins five years after the ending of the first book and there is now a crew of interesting new characters in addition to the regulars from the Castle. I think readers will be surprised (if not shocked) by the changes that have occurred in the lead character's relationships.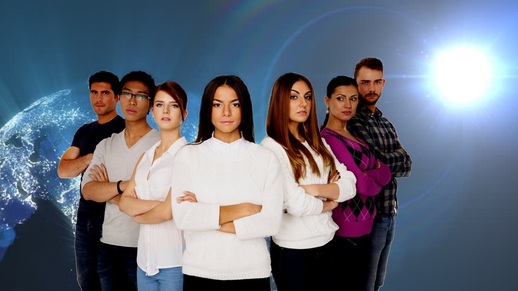 After some sleepless nights, I've written the first four chapters. The re-writes have driven me crazy but the characters and I have survived (so far). It's been really tough "killing off some of my babies" but I'm pleasantly pleased with the finished product (for now, anyway).

Besides the basic premise, which is written next to the video below, the general storyline involves immortality, racial prejudice and an extreme case of neighborhood gentrification. That's all that I can share on these subjects for now.

All comments or suggestions are welcome. See you in about a week.
---
| | |
| --- | --- |
| Basic premise: Dora and Ethan have been forced to move the immortality experiments to an orbiting platform high above the earth. The effects of the blue mist continue to change them both but they must return to earth because innocent people are purposely being exposed. The society called Waters of Eternal Life and Liberty is increasing in followers but its members are unaware of the drastic side effects that accompany their newly prolonged lives. Can the couple find a way to turn back the hands of time and save countless innocents or is it already too late? | |