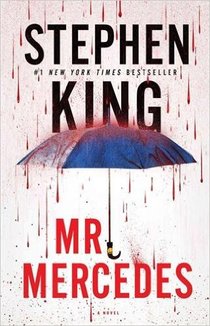 The main characters (Hodges and Brady, to name a few) jump off of the page and into reality as people that we might really know or we try hard to avoid. The motivations and the actions that they take make sense as increasingly difficult situations are presented to them. The best example is the obsession, which develops within Hodges in order to solve the mystery of the killer. He is a detective who has lived for his job and can't handle his well-deserved retirement. His desperate feelings of worthlessness (among other reasons), drives him to catch the killer. As Hodges struggles to do the right thing, he is constantly aware that by doing so he might also be breaking the law.

I must mention the dark character that is the killer. It's astounding how King came up with the personality traits and family relations of the man. I would swear that King personally sat down with Brady and collected the facts first hand. Once this information is blended into the story, King makes Brady just dark enough that regardless how much you understand his life (and it's pretty messed up) you have to hate the guy.

King has written a well-paced story that grabs hold of the reader's attention from its shocking beginning to its nail-biting conclusion. This book makes for one of King's best suspense novels and it easily deserves five stars.