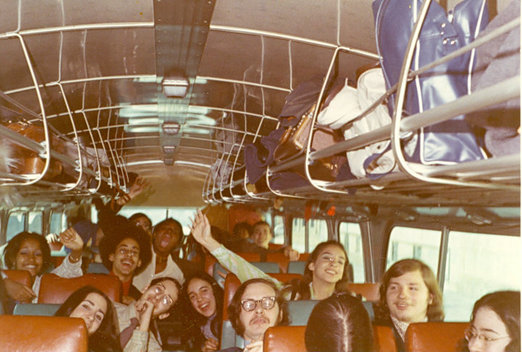 Everyone screamed for joy as the doors to the bus opened to accept us. Regan grabbed my hand and led me to the window seat of her choice. After we were safely seated, the bus started to move away from the front area of M&A high school. This caused everyone to again scream and then applaud, as we pulled away from the sidewalk. We were finally on our way to Pinegrove Dude Ranch and Resort.

Regan's senior class had chosen this place for their graduation trip. Friends of students weren't really supposed to go but since I had just graduated last year and I knew the teacher's, it was easy enough for me to get a seat on the bus. Regan and I snickered about my not having to pay the fee that everyone else had to. I brought money with me just in case I had to though. I didn't want to get thrown off the bus while we were traveling up to Kerhonkson, New York.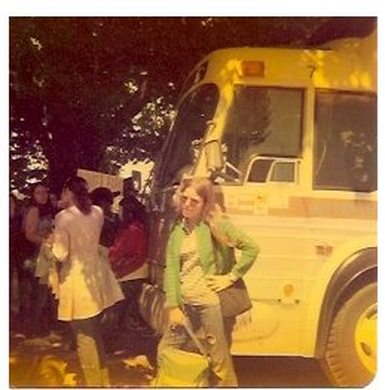 Once there, everyone registered and I did have to pay. I found out that I was not the only boyfriend that came along for the ride. Dan, who had graduated with me, was in one of the other buses. The clerk at the desk said that there were not enough accommodations for all the "extra guests" but there were trailers down the road which were just as good as the rooms. I and the two other guys were supposed to bunk in there for the night. To make up for the inconvenience, each guy would have their own trailer. After we all checked in, we decided that we would sleep with our girlfriends in their bedrooms but keep the trailer keys.

The thought of having a key to my own trailer started a thrill which caused a personal round of applause to erupt in my head. Not to mention the fact that while we were still at M&A, Regan had whispered in my ear, as we stood waiting for the buses.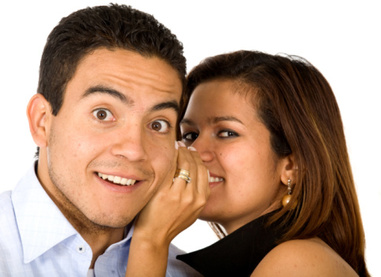 She cupped her hand around my ear and spoke quietly.

"I know this is crazy but I brought the condoms that I've had hidden away, just in case."

"No," I said to her as I pulled away from her hand to look at her face.

"Yes," she said slyly, "You never know. We might need them."

I was going to say something dirty but at the same moment others were hollering that they could see the buses coming. This could turn out to be a very nice weekend but with all these other people around, I decided not to get my hopes up.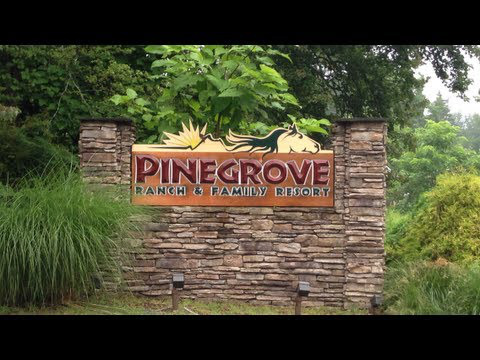 I walked Regan to her room and for the time being, I placed my bag there. I found that the regular guests were sharing three or four to a room. There were two full sized beds and a bunk bed against the wall. All bedspreads had some sort of brown wigwam print which I thought was stupid but it wasn't my room. The interior design didn't matter now anyway because we were all starving.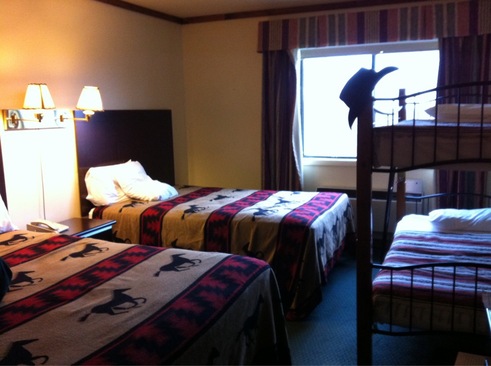 The bunch of us, Regan's best friend Dawn, Phoebe, Vicki and her boyfriend Dan had decided to head to the dining room for lunch and then we'd fly over to the stables for horseback riding.

It was the second time I had ever been on a horse and hopefully, this time it would be fun. The first time was at Van Cortland Park stables with my eight grade class. Since the barn and gated area were so limited, the smell of dung was excruciating. The horses all looked old and tired, so instead of enjoying myself, I was feeling sorry for them. I sat in the saddle and the horse lumbered around the fence for about two minutes. I was very happy when the ride was over.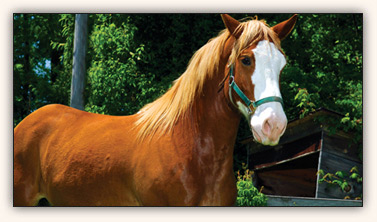 This time it was definitely different. The horses looked young and strong and it was obvious that they were better cared for. The ranch hands gave us a quick lesson and then we jumped on our steeds. The only thing that I had to learn was to flick the reign so that the horse would get started while I said, "Giddy-up" and then how to pull back on the reigns to stop while saying, "Whoa." I chose to call my horse Amber because of her rich orange-brown color which matched so well with my jacket. Regardless of my antics, the horse, knew the way she was supposed to go and would follow the other horses ahead of her. As Amber walked forward, I swayed with her rhythm. At first, it felt like my head was disconnected from my neck but after a short while, I got used it. Riding slowly through the woods, I had fantasies of being a cowboy out in the old West but I guess all we newbie's had that same thought while we were out riding on the range.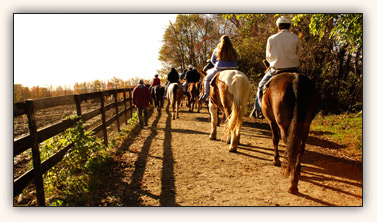 The cool spring air felt great as it filled my jacket and then found a way to escape. Regan was just ahead of me and it was getting to be distracting. It was all I could do, not to focus on the back of her moving to and fro as she rode. Damn, that looked sexy! I decided I'd better watch the six or seven other riders ahead of us, instead of fantasizing about Regan's butt. Amber raised and lowered her head a few times as if she was in agreement with my decision. Towards the end of the trail, we did a minor trot back to the stables. I realized that I had just eaten and maybe it was not the best idea to bounce my stomach up and down. Regardless, we all walked away laughing, while I rubbed my belly.

After the ride, we decided to split up. It was late in the afternoon and I'd heard that there were going to be other activities during dinner. Regan and I walked to her room so she could get her bag of personal items and I could get the key to the trailer.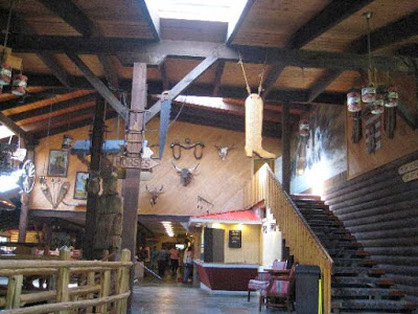 We stopped at the lobby desk and Regan asked for directions. As she did, I couldn't help but stare at all the steer heads attached to the wall and the saws, yokes and boots hanging from the ceiling. Who hangs boots from the ceiling? The guy leaned over the counter and pointed down the hallway as he spoke.


"After going out the front door, bear right and just follow the road. It'll bring you right to the trailers. You can't miss it."

We said thanks and started on our journey. After we found the dirt paved road, we followed it for about a minute and then it winded to the left and down a small hill.

"Are we going the right way?" Regan said.

There were beginning to be more trees as we moved away from the resort. She was looking back in the direction we had come from. As she turned her head, I thought I saw something in the clearing.

"There they are," I said. "Right down that hill. He wasn't kidding when he said just follow the road. We might have missed it if we hadn't."
The three trailers were each about 40 feet long and each had a fresh coat of white paint. There was a large number 3 on the trailer to the right which matched the number on my key. I climbed the three wooden steps to the locked door and tried the key. It turned in the lock with little effort. I stepped inside first, to be on the safe side and Regan held my hand and followed me in. I was very happy with what I saw.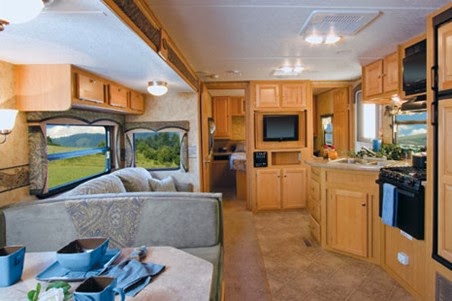 To the left, near the entrance, was a dining table with seats and then a cushy looking couch which met a closed door in the back of the trailer. Directly in from of us was a sink and stove built into a shiny new wooden counter. On the back wall to the left, next to the closed door, there was a TV also built into the wall. To our right, there was another couch which took up the front of the trailer. All the counters, furniture and tiled floors were so clean. Someone had gone through a lot of trouble to make this trailer look special and it worked.

"Everything looks so nice," Regan said as she moved quickly towards closed door in the left rear of the trailer.

She was still holding my hand and by now she was dragging me.

"Dyllon. Look at this."

Before I got pass her, I could see that her mouth was open.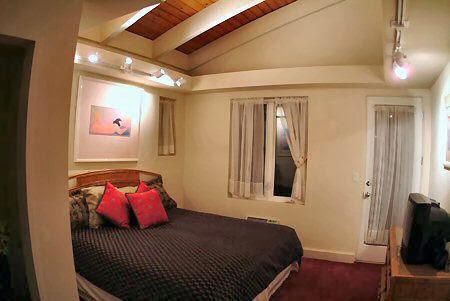 I walked in and immediately to the left there was a small bathroom with a sparkling clean glass shower stall. Just ahead, sitting on the plush red carpeting was a full size bed. It was covered by a dark brown comforter with brown and red throw pillows. Facing the bed was a small bureau which had another TV sitting on it. On the ceiling, just over the headboard, there was track lighting which shined on a drawing of a woman with an apple. Everything in the room looked brand new.

"This is beautiful!" I said to Regan. "It even looks better than the bedrooms at the resort."

Regan was looking at me now instead of the bedroom. It was obvious why I was smiling from ear to ear. I could not believe our good fortune in getting such a beautiful place. Not to mention that we were enough of a distance from the resort that we would have total privacy.

Regan placed the bag she had brought with her on the one nightstand to the left of the headboard. I left the bedroom to check that the trailer door was securely locked. When I returned, there was no need for small talk since we were both of like minds. We shed our clothes and jumped into the bed in less than a minute. At first I had to shiver because the temperature under the sheets was cooler than in the bedroom but the sheets smelled so fresh and clean it didn't matter. After a few minutes of hugging and kissing to get warm, the time seemed right to try something new.

Regan looked at me with a soft smile and simply said, "I'll get it." She leaned to the right to get her bag.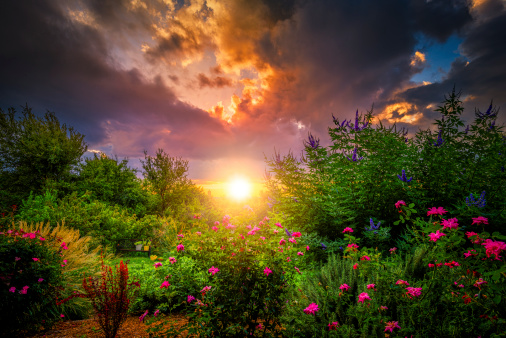 I felt like I was lying in the middle of a wonderful fantasy. I might as well have been stretched out in a field of tall grass surrounded by white and red roses. Cooling wind whistled pass my body as the warm soothing sunlight slowly caressed my face. As I lay there in my dreamland bliss, I could feel Regan turning back in my direction. I awaited her next sweet words.

"Dyllon. I'm sorry. I don't have the condoms. I think I left them at home."

My eyes shoot open like someone had slapped me.

"Are you sure? I mean, are you sure?"

"I really thought I put them in my bag," Regan said looking me in the eye as if she was trying to search my feelings.

"Maybe they're back in your room," was all I could think to say. I said this, hoping against hope.

"No. I wouldn't have put them anywhere else," Regan said with certainty. "I'm sorry. I'll make it up to you," but she said this with a lot less confidence.

As she cuddled next to me and rubbed my chest, she must have known how disappointed I was. I was trying not to play the numbers game but we'd been together for two and a half years and we had never done it. There was not going to be a more perfect opportunity than today. We could have screamed our heads off and nobody would have heard us. I didn't want to believe that she had left the condoms on purpose. That just didn't make any sense. She had always been honest with me before. I settled into blaming myself and taking responsibility. I guess I could have thought ahead also.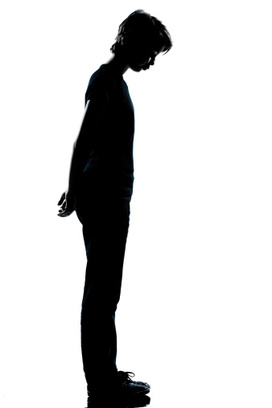 Regan looked up at me and was probably concerned at how quiet I had become.

"Are you mad at me," she asked quietly.

"No. I'm not mad. I'm disappointed but I'm not mad. It's on me too. I could have brought some."

I said this but I didn't believe it. I hadn't thought there was going to be a need. She had put the thought in my head that "it" might happen and I wished she hadn't.

Now she was getting quiet. What good would it do, hurting her feelings? She had to have left them by accident. I kissed her on the cheek and we then took advantage of the privacy. Doing "the regular" was nice but it was all I could do to act as if not doing something else didn't matter much. Afterwards, as we were leaving the trailer, we told jokes about how stupid the whole situation was.

After the dinner, which included some guy juggling and another doing a not-so-funny comedy act, we all went back to Regan's room. There were about twenty-five of us piled into the room. Some on the two full-sized beds, some on the extra bunk bed and the rest were anywhere on the floor. The immediate "family" of friends considered Regan to be the mommy and I was the daddy. This game started back when I was still in M&A because Regan and I had been together for so long. The rest of the friends fell somewhere in the category of being some kind of play siblings.

There were about six of us on the same bed. I was on the left side, hanging on to Regan for dear life so I wouldn't fall off. Dawn and another girl were to the right of Regan. Dan and Vicki had squeezed in around the foot of the bed. Throughout the night, people told stories, some stupid and some dirty but that they were all funny. I knew that, in the morning, we would all gather up our things and get back on the bus, so whatever laughs we were going to have would have to take place now. It was half past three in the morning and I could hear two idiots still running their mouths. I had found a decent position and I was falling to sleep as I was hugging Regan.

"Are you okay?" Regan asked me and sleepily turned her face in my direction.

"I'm fine," I said and kissed her on the ear.

This made her giggle and pull back a bit.

My last thought, which I kept to myself was, "I'm fine but I could have been better".


A chapter from the book, Reflections of EL: In Search of Self, by Lloyd A. Green