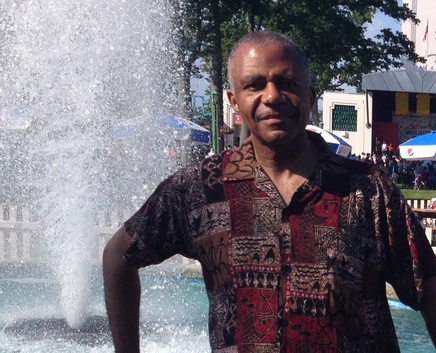 Lloyd A. Green
Founder of Endless Perceptions
I spent my first few decades growing up in New York City and I continue to be amazed by it's diversity. I was blessed to have had the opportunity to develop as an artist at Music & Art High School and I've got a degree in psychology from the City College of New York. For the the pass thirty years I've cherished working with the less fortunate who are intellectually disabled. I've got two wonderful daughters who keep me on my toes and a mate who has helped me to see sides of friendship and love that I did not know existed.

All this and a bit more brought me to write my books and various short stories. My stories explore the poignant memories of my early years and the familiar hauntings of the dark side of fiction. I'm proud to say that I've had a short story published in Sanitarium Magazine and my book, Castle on the Hill: Secrets, will soon be published by Vagabondage Press.

Without friends and family, I could not have achieved my present success so I made the decision to share the popularity of my website with those that are trying to establish themselves on the tangled net of social media. Our dreams make us who we are and will always be that part of us which is boundless and limitless. While moving through the uncertain boundaries of the abyss, it's always nice when you find a helping hand. Hold on tight. Next step, is the stars.
---
Check out my writings and my many other interests.